Highlights
The Lighter Side

Bye Bye Mr. Etxebeste!
International Comedies
A good laugh is a universal pastime and if the language of cinema is universal, then laughter is our common vocabulary.
Trust No One

Beasts Clawing at Straws
Espionage, Crime, and Thrillers
Good guys vs. bad guys (or girls)... Will she escape?... Who done it?... The heist... Mystery... Suspense... Conspiracy... Betrayal. It's probably best to trust no one. This is edge-of-your-seat movie fun.
Global Rhythms: On The Record

Billie
Films on International Music
The collaboration of music and film often serves to illuminate both art forms.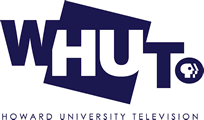 Arabian Sights

1982
The latest from and about the Arab world
Justice Matters
When an individual or group has experienced an injustice, filmmakers use their talents and craft to make us aware and call us to take action.

We want to thank the CrossCurrents Foundation for their support in helping to make this series possible.
Films selected for this year's Justice Matters series include:
The award jury consists of:
Mokhless Al-Hariri: President, Georgetown Design Group, Inc.
Jennifer Johnson, Esq.
Conrad Martin: Executive Director, Stewart R. Mott Foundation and Executive Director of the Fund for Constitutional Government
Filmfest DC Catalog Cover
Catalog cover by Alexis Thornlow
Filmfest DC Trailers
This year's Filmfest DC trailers were created by two very talented film students at George Mason University, Faith McKane and Nathan Ridings. Our trailers will be screened prior to festival screenings. Please enjoy!