Highlights
The Lighter Side
Politics Isn't the Only Funny Thing in Washington!
A good laugh is a universal pastime and Filmfest DC is continuing its popular series of international comedies. Comedies do more than just entertain; they also offer important insights into the central workings of a given culture, from its oldest customs to its most taboo subjects. Humor varies from one culture to the next, and it is impossible to characterize international comedies under one umbrella. Thus, in this series, we explore how international cinema has used humor to better understand the human condition as well as to make fun of our foibles. If the language of cinema is universal, then laughter is our common vocabulary.

Family Life
Trust No One
Espionage, Crime, and Thrillers
Good guys vs. bad guys (or girls)... Will she escape? ... Who done it? ... The heist ... Mystery ... Suspense ... Conspiracy ... Betrayal. It's probably best to trust no one. Unlike the traditional Hollywood fare driven by loud explosions and endless sequels, our Trust No One focus offers engaging plots in atmospheric locations with fascinating characters who fuel the excitement in Filmfest DC's selection of international thrillers and crime dramas. This is edge-of-your-seat movie fun.

Searchers
Rhythms On & Off the Screen
Films on Music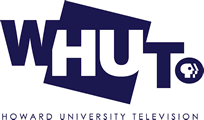 The collaboration of music and film often serves to illuminate both art forms' distinct beauty. Filmfest DC focuses on this dynamic combination by highlighting a number of international films that feature music accompanied by live pre-screening performances by some of D.C.'s most talented musicians and dancers!

Mali Blues
Global Blues
Division & Debate
More than any time in recent history, citizens have drawn deep markers between "us and them." Hardened differences separate us along social, political and economic lines. Disagreements fueled by globalization and immigration, government policies and racial tension dominate news headlines and are difficult to avoid in everyday social discourse. Films selected for the Division & Debate series seek to explore these issues.

All Governments Lie: Truth, Deception, and the Spirit of I.F. Stone
Justice Matters
When an individual or group has experienced an injustice, filmmakers use their talents and craft to make us aware and, hence, call us to take action. The Justice Matters focus within Filmfest DC highlights this tradition of using film to expand our awareness and understanding of social justice issues around the globe.

We want to thank the CrossCurrents Foundation for their support in helping to make this series possible.

Tomorrow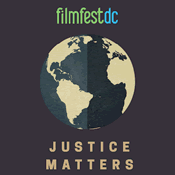 The award jury consists of:
Conrad Martin, Executive Director, Stewart R. Mott Foundation and Executive Director of the Fund for Constitutional Government
Montré Aza Missouri, Founder and Director, Howard Film Culture
Kathryn Washington, Director of Diversity and Innovation, Corporation for Public Broadcasting
Impact Project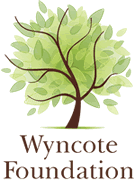 Many independent filmmakers passionately focus on telling stories that spotlight issues of social justice. In recognition of their creators' commitment to share these important themes with the broadest possible segment of the public, the social justice films in Filmfest DC will be the focus of a special initiative to bring these works to a wider audience in our area.
In addition to the films' festival screenings, the project includes a series of programs and presentations designed for students and community groups. The Filmfest DC website offers thought-provoking resources about the films and the issues they explore.
This project is conceived and directed by Linda Blackaby, Filmfest DC's senior programming consultant, and is supported by a grant from the Wyncote Foundation.