Highlights
Trust No One
Espionage, Crime, and Thrillers
Good guys vs. bad guys (or girls)... Will she escape?... Who done it?... The heist... Mystery... Suspense... Conspiracy... Betrayal. It's probably best to trust no one. Unlike the traditional Hollywood fare driven by loud explosions and endless sequels, our Trust No One focus offers engaging plots in atmospheric locations with fascinating characters who fuel the excitement in Filmfest DC's selection of international thrillers and crime dramas. This is edge-of-your-seat movie fun.

American Animals
Cine Latino
Latin America has always been fertile ground for excellent strong dramatic cinema. This year Filmfest DC is presenting eight selections from what has turned out to be a bumper group. Each film has a separate theme – thrillers, comedies, dramas – and come from both well-known and new voices. Some have won international recognition.

Giant
Global Rhythms
The collaboration of music and film often serves to illuminate both art forms' distinct beauty. This combination of visual and audio production can create a highly stimulating experience for the filmgoer.

Bolshoi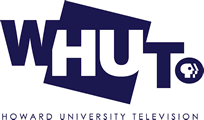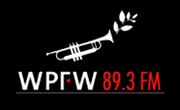 Justice Matters
The 2018 Justice Matters section highlights seven compelling new films that expand awareness, contribute to understanding and empower action about important social justice issues in these times.

We want to thank the CrossCurrents Foundation for their support in helping to make this series possible.

500 Years: Life in Resistance
The award jury consists of: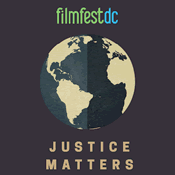 Angelica Das, Freelance Documentary Producer
Conrad Martin, Executive Director, Stewart R. Mott Foundation and Executive Director of the Fund for Constitutional Government
Montr'e Aza Missouri, Founder and Director, Howard Film Culture
Denise Mitchell, Former Public Affairs Director, AFL-CIO; Strategic Media Consultant
Heidi Nel, Principal, The Raben Group
Impact Project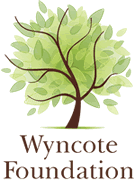 Many independent filmmakers passionately focus on telling stories that spotlight issues of social justice. In recognition of their creators' commitment to share these important themes with the broadest possible segment of the public, the social justice films in Filmfest DC will be the focus of a special initiative to bring these works to a wider audience in our area.
In addition to the films' festival screenings, the project includes a series of programs and presentations designed for students and community groups. The Filmfest DC website offers thought-provoking resources about the films and the issues they explore.
This project is conceived and directed by Linda Blackaby, Filmfest DC's senior programming consultant, and is supported by a grant from the Wyncote Foundation.
Introducing Filmfest+

Jurassic Park (1993)
The Washington, DC International Film Festival is pleased to introduce its newest feature, Filmfest DC+, a series of film/lecture programs presented in diverse venues. Filmfest DC+ offers our patrons a year-round presence of the Washington, DC Film Festival experience.
This month, Filmfest DC+ presents Jurassic Park, the Original.
Jurassic Park is celebrating the 25th anniversary of its original opening in theaters. The blockbuster still holds a special place for so many moviegoers. Filmfest DC+ will have a special FREE screening of the original Jurassic Park (1993) and invites parents who have loved the film to bring their family to see it. Seating is very limited and attendance is on a first come basis.
FREE
Saturday, April 21 at 12:30 PM
AMC Mazza Gallery Theaters
5300 Wisconsin Avenue, NW
Fimfest DC Trailers
This year's Filmfest DC trailers were created by two very talented film students at George Mason University, Sungtaek Lim and Sayf Turkomani. Our trailers will be screened prior to festival screenings. Please enjoy!

Be a part of the movie buzz
Join the Washington, DC Film Society! Go to dcfilmsociety.org for more information