Circle Award
The Circle Award is a juried competition of selected films deserving of increased recognition. Films in competition were selected by the festival's Programming Committee and the winner will be determined by a jury of accomplished film professionals. The winner of the Circle Award competition will receive a cash prize.
The Circle Award is named in honor of Ted and Jim Pedas, founders of Washington's Circle Theatres, which set the standard for innovative quality film programming.
Films selected for this year's competition are:
The Award Jury consists of:
Susan Barocas, Competition Coordinator
Alberto Casciero, Dean, Learning Resources Division, UDC
Manjula Kumar, Smithsonian Institution
Catherine Wyler, Producer
Filmfest DC Audience Award

Filmfest DC will present two awards: one to the feature film and one to the documentary voted the most popular by our audience.
Ballots will be available after each screening.
All award winners will be announced on Closing Night.
Join the Washington, DC Film Society! Go to dcfilmsociety.org for more information.
Busboys and Poets First Feature Award
One of the most important contributions of a film festival is to introduce new filmmakers to the world, and to cultivate, showcase, and encourage these new talents. Filmfest DC is pleased to present the Busboys and Poets First Feature Award for the best first films in the festival. The winner will be selected by a jury of experts and a cash prize will be awarded. This competition is made possible through a contribution by Busboys and Poets, one of Washington's most innovative restaurants and community gathering places.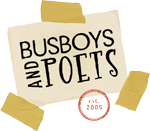 Films selected for this year's competition are:
The Award Jury consists of:
Felix Angel, Former Curator, Inter-American Development Bank
Peggy Parsons, Curator, Department of Film Programs, National Gallery of Art
Signis Award

The SIGNIS jury will present an award to the film judged by its jury to best illuminate and celebrate what it means to be human in a diverse and challenging world.
Guido Convents, Secretary of Cinema Desk of Signis World Brussels; President of Afrika Filmfestival in Leuven (Belgium), and film historian.
Frank Frost, film and television producer; President of SIGNIS Catholic Communicators Forum
Mary Frost, President of Frank Frost Productions; Treasurer of CINE
Gregory Schenden, SJ, Movie Moments of Grace at Holy Trinity Georgetown
Marjorie Suchocki, professor emerita Claremont University; Director of Whitehead Film Festival
---
Past Filmfest DC Audience Award Winners
2013: Feature: Touch of the Light, Chang Jung-Chi - Taiwan, Hong Kong
Documentary: Who Cares?, Mara Mourão - Brazil
2012: Feature: Monsieur Lazhar, Philippe Falardeau - Canada
Documentary: Marley, Kevin MacDonald - UK
2011: Feature: The Hedgehog, Mona Achache - France
Documentary: The Green Wave, Ali Samadi Ahadi - Germany
2010: Soundtrack for a Revolution, Bill Guttentag, Dan Sturman - USA
2009: Youssou Ndour: I Bring What I Love, Chai Vasarhelyi - Senegal, France, Egypt, USA
2008: Katyn, Andrzej Wajda - Poland
2007: The Cats of Mirikitani, Linda Hattendorf - USA
2006: Music Is My Life, Politics My Mistress: Oscar Brown Jr., donnie l. betts - USA
2005: Innocent Voices, Luis Mandoki - Mexico
2004: Paper Clips, Joe Fab and Elliot Berlin - USA and
Dance Cuba: Dreams of Flight, Cynthia Newport, Barbara Kopple and Boris Ivan Crespo - USA
2003: Together, Chen Kaige - China/South Korea
2002: The Ballad of Bering Strait, Nina Gilden Seavey - USA/Japan and
The Tunnel, Roland Suso Richter - Germany
2001: Himalaya, Eric Valli - France/Switzerland/UK and
Lumumba, Raoul Peck - France/Belgium/Germany/Haiti
2000: Genghis Blues, Roko & Adrian Belic - USA
1999: Buena Vista Social Club, Wim Wenders - Germany/USA
1998: Windhorse, Paul Wagner - USA
1997: Shall We Dance?, Masayuki Suo - Japan
1996: Celestial Clockwork, Fina Torres - France/Venezuela and
W.E.B. Du Bois: A Biography in Four Voices, Louis Massiah - USA
1995: The Incredibly True Adventure of Two Girls in Love, Maria Maggenti - USA
Circle Award Winners
2013: The Deep, Baltasar Kormákur - Iceland
Special Jury Award: Shun Li and the Poet, Andrea Segre - Italy
2012: Facing Mirrors, Negar Azarbayjani - Iran
Special Jury Award: Found Memories, Julia Murat - Brazil, Argentina, France
2011: A Brand new Life, Ounie Lecomte - South Korea, France
2010: Zero, Pawel Borowski - Poland
Special Jury Award: Autumn Adagio, Tsuki Inoue - Japan
2009: Snow, Aida Begic - Bosnia-Herzegovina, Germany, France, Iran
Special Jury Award: The Necessities of Life, Benoit Pilon - Canada
2008: Paloma's Delight, Nadir Mokneche - Algeria, France
Special Jury Award: La Zona, Rodrigo Plá - Spain, Mexico
2007: Red Road, Andrea Arnold – United Kingdom, Denmark
2006: October 17, 1961, Alain Tasma - France
Special Jury Award: Three Times, Hou Hsiao-Hsien - Taiwan
2005: The Hero, Zeze Gamboa - Angola
Signis Award
2013: The New World, Jaap van Heusden - Netherlands
Special Commendations: Paris Under Watch, Cédric Jimenez - France and La Playa DC, Juan Andrés Arango - Colombia
2012: The Snows of Kilimanjaro, Robert Guediguian - France
Special Commendation: Monsieur Lazhar, Philippe Falardeau - Canada
2011: Bardsongs, Sander Francken - The Netherlands
2010: Saviors in the Night, Ludi Boeken - France
2009: Departures, Yojiro Takita - Japan
Special Commendations: The Necessities of Life, Benoit Pilon - Canada and
Kabei, Yoji Yamada - Japan
CrossCurrents Foundation Justice Matters Award
2013: Fire in the Blood, Dylan Mohan Gray - India
2012: Granito: How to Nail a Dictator, Pamela Yates - USA
2011: Crime After Crime, Yoav Potash - USA
2010: The Balibo Conspiracy, Robert Connolly - Australia
Busboys and Poets First Feature Award
2013: Check Mate, José María Cabral - Dominican Republic
2012: Abu, Son of Adam, Salim Ahmed - India