Washington, DC International Film Festival
April 25 – May 5
80 films • 45 countries • 11 days • 1 exciting festival
Get Your Filmfest DC Tickets Today!
Look for our festival catalog in TODAY's Washington Post.
Opening Night
Ladies in Black
Set in Sydney in 1959, Oscar©-nominated writer-director Bruce Beresford (Driving Miss Daisy; Tender Mercies; Breaker Morant) takes us back to the heyday of glamorous upscale department stores, when a concierge met you at the door and clerks wore gloves. The story centers on 16-year-old, bookish, naive Lisa (Angourie Rice), who takes a job in a store at Christmastime and finds herself under the management and tutelage of Magda (Julia Ormond), a sophisticated postwar European immigrant who begins to have a profound influence on Lisa's world view. Beautifully shot (and a fashion lover's delight), the film weaves in integration of immigrants and women's changing societal roles that remain timely today. Filled with equal parts emotional drama and observational humor, Beresford brings us into a world where we can delight in the company of smart, sassy, and relatable women.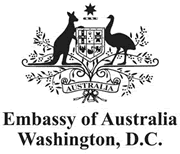 Thursday, April 25, 7:00 PM
AMC Mazza Gallerie Theatres
Followed by a reception
$35
Opening Night is sponsored by the Embassy of Australia


Check Out Some This Year's Highlights
Foodflix
Foodflix is a delicious collection of films profiling charismatic chefs and featuring stories about how they create their dishes, build their restaurants and promote their brands. From the importance of Michelin Stars to the regional diversity of Cuban cooking, there is much drama behind the cuisine. Several local famous chefs will be giving Q&A after the screenings. Learn More
Echo in the Canyon
The most anticipated film from our Global Rhythms series is Echo in the Canyon, about the 60's folk rock explosion within the storied district of Los Angeles, featuring musical luminaries The Byrds, The Mamas & the Papas, Buffalo Springfield, etc. The screening at Lincoln Theater will be followed by a concert featuring Jakob Dylan, Cat Power and Jade Castrinos. Learn More
DC Noir
Join us for the Washington, DC premiere of DC Noir. The crime anthology series by George Pelecanos (The Wire, Treme, The Deuce) is adapted from his many acclaimed short stories and set and filmed entirely in Washington, DC. Other notables involved in the series include Fugazi's Brendan Canty, who scored the film, and rapper Wale, who appears in the series. Learn More
Traveling While Black
Traveling While Black is the virtual reality documentary about the connection between 1950s segregationist policies to present day police violence. The 19-minute film is set inside of DC landmark Ben's Chili Bowl, which was listed in the "Green Book" of the 1950s. The film, which debuted at the Sundance Film Festival, will be screened at Ben's Chili Bowl. Learn More
Meet our special guests, Q&A after screenings
Friday, April 26
Saturday, April 27
Sunday, April 28
Tuesday, April 30
Jorge Hernandez, Head Chef of ThinkFoodGroup's two Michelin-starred minibar: Michelin Stars: Tales From the Kitchen
Division Ave - Michal Birnbaum (writer, producer, lead actor), Nadav Remez (composer, producer), and Lorena Rodriguez (producer, lead actor): Short Cuts 2 (Iran, USA, Canada, Colombia, Denmark, Norway)

The Best Sommelier in the World
Wednesday, May 1
Thursday, May 2
Friday, May 3
Saturday, May 4
Our 2019 Festival Trailers
By Courtney James
By Rachel Barnes