The 24th Arabian Sights Film Festival Returns with Award-Winners and Virtual Reality
October 18 - 27, 2019
Tickets now on sale!

It Must Be Heaven (Opening Night)
Arab Blues, winner of the Venice Film Festival's Audience Award and It Must Be Heaven, winner of the Cannes Film Festival Special Jury Prize, headline the 24th Annual Arabian Sights Film Festival. Also highlighted will be Advocate, which premiered at the Sundance Film Festival, Adam, Morocco's first Oscar submission by a woman director, and the moving Iraqi virtual reality documentary Home After War.
For lighter moments, in addition to It Must Be Heaven and Arab Blues don't miss the riotous and witty New Biz in the Hood!, What Have We Done to Deserve This?, and Rashid & Rajab. For captivating dramas and thrillers, must see films are Diamond Dust, Escape from Raqqa, The Guest, and be one of the first to see the American premiere of Baghdad in My Shadow.

Arab Blues
Don't forget to mark your calendars for the FREE screening of Short Cuts—a solid synthesis of thrills, humanity, music, and comedy. Also, for the first time in Arabian Sights experience virtual reality with the multi-award-winning documentary Home After War.
Stay in your seats to take part in post-screening discussions with Rachel Leah Jones, co-director of the multi-award-winning documentary, Advocate, and Raed Alsemari, director of Dunya's Day, winner of the Short Film Jury Award at the Sundance Film Festival.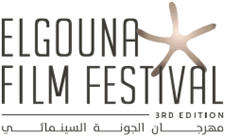 An Audience Award for favorite film will be presented. We are pleased to welcome our new sponsor, the El Gouna Film Festival in Egypt. Thanks to them, a prize of $5,000 will be presented to the director of the winning film of the Arabian Sights Jury Award.
Meet our special guests - Q&A after screenings
Dunya's Day (Short Cuts)
Sunday, October 20
Raed Alsemari, director of Dunya's Day: Short Cuts (various)
Sunday, October 27
Co-director Rachel Leah Jones: Advocate (Israel, Canada, Switzerland)